Life Coach for Health & Menopause, based in Chilliwack Fraser Valley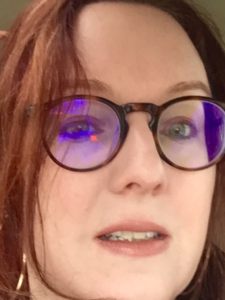 Hello,
I am Sharon Grant, registered life coach and counselor.   I believe that everyone has the ability to age gracefully and to live life to their fullest expectations. I have  over ten years of experience in counselling and education and I am passionate about healthy aging. Life is beautiful life coaching is proud to announce new anti-aging services. My goal is to provide  clients with the support they need transitioning to a better, wiser, youthful self. We now offer pre-, Peri-, and post-menopausal coaching. We love our clients and welcome your feedback and suggestions. Use our Contact Us page to tell us what we're doing right or what we can improve on.
Credentials: Certified Life Coach, Member of: Menopause Society, formerly the North American Menopause Society, International Association of Professional Life Coaches, Canadian Counselling & Psychotherapy Association, and  Canadian Humanistic and Transpersonal Association, and The Society for Applied Research in Memory and Cognition. 
Education: Graduate certificate in Adlerian therapy, Undergraduate degree Psychology (minor in Sociology), certificates in Addictions & Mental Health Counselling, Nutrition Therapy, Nutrition Coaching, Lifestyle Coaching, Peri-menopause & Menopause Wellness Coaching, Cancer coaching, and a certificate in Media Literacy.
---
Our Aging Population
A sustained decline in mortality and fertility rates during the twentieth century has resulted in a shift towards older populations worldwide. Canada, while somewhat younger than the average among developed countries, still has an all-time high proportion of seniors. According to Statistics Canada, between 1981 and 2011, the number of Canadians increased significantly amongst the three age groups:
• For those aged 65 to 74, from 1.5 million (6% of the total population) to 2 million (8%)
• For those between 75 and 84, from 695,000 (2.8%) to 1.6 million (4.9%)
• For those aged 85 and older, from 196,000 (0.8%) to 492,000 (2%)
The number of seniors in all age groups is expected to continue to rise, and by 2041, seniors are projected to comprise nearly a quarter (24.5%) of the Canadian population, as compared to 14.8% today. Those aged 85 and over are expected to nearly triple to 5.8% of the total population by 2041. Read more here. 
---
The information on this site is for educational and informational purposes only.  It is not to take the place of medical advice or treatment.   Seek out a qualified health care provider if you have questions or need help.  Sharon Grant is not responsible for any possible health consequences of anyone who follows or reads the information in this content.  Everyone, but especially those taking medication (over the counter or prescription) should talk with a physician before undertaking any changes to their lifestyle or diet (including taking supplements).